Employee of the Month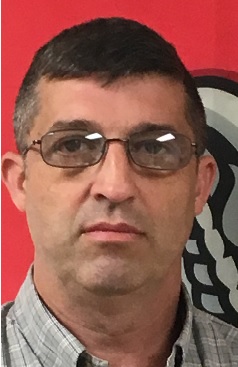 June 2017
Harold King, Veterans Service Officer for the Southwest Region, St. Robert, was selected as the June 2017 Missouri Veterans Commission Employee of the Month.
Harold was nominated by his peers and selected because of his unwavering dedication and diligence in performing his work duties and going above and beyond what is required as a Veterans Service Officer.
Recently upon Harold's arriving at his office, a homeless Veteran was waiting to be seen and get assistance. Harold took him right away, without waiting for the start of the workday and began assisting him in solving his dilemma. Over the course of the day, he worked with his fellow MVC employees and Veterans Service Organizations to obtain a long term housing solution for the homeless Veteran. Through hours of back and forth communication, Harold was able to secure sustainable housing for this Veteran while performing his normal work duties and his already scheduled appointments.
Harold's dependability and reliability makes him a favorite amongst his area's Veterans for services. Harold doesn't tell people that he cannot assist them, he works with them to try and come up with solutions for the issues presented to him.
While employed with the Missouri Veterans Commission, Harold has day after day exemplified true dedication to the Commission's Mission Statement of honoring and serving our Veterans. He is a true role model for all Commission staff and his dedication for those we serve reflects well on the Commission as a whole and on himself in particular.
Harold will be honored June 14, 2017 at an 11:30 am ceremony at Dr. Phil's Catfish & Ribs Restaurant in St. Robert, Missouri.
Congratulations Harold!
The Missouri Veterans Commission has established the Employee of the Month Program to recognize employees within the Missouri Veterans Commission for outstanding service. If you would like to recognize a fellow co-worker for their outstanding service, please refer to your program's policy manual for nomination procedures.