Employee of the Month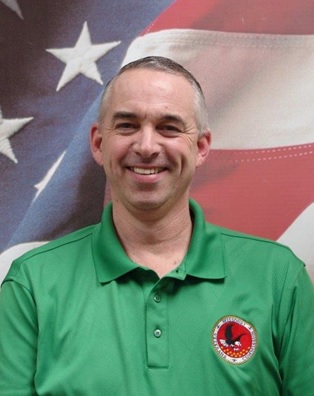 March 2017
David Wells, Veterans Service Officer for the Southwest Region, Mt. Vernon, was selected as the March 2017 Missouri Veterans Commission Employee of the Month.
David was nominated by his peers and selected because of the outstanding services he provides to our Veterans.
When meeting with Veterans and their families David does not rush through the process, making sure every individual feels like they are his only concern. At the Mt. Vernon Veterans Home, he frequently assists Veterans to and from their units for meals and spends his limited breaks visiting with Veterans, just to engage in daily conversation. He has come in on days off to assist and participate in large group facility activities, including annual picnics and special holiday events.
Most recently, during the evacuation of the facility, due to an uncontrolled grass fire surrounding 3 sides of the building, David jumped into action. While assisting the Veterans, he ensured their safe transport to evacuation busses and vehicles, while keeping facility staff informed of where the Veteran was being transported to. He utilized his personal vehicle to transport water and supplies to evacuation site to ensure Veterans comfort and hydration. Upon approval to return to the facility, he did just as much to make sure Veterans arrived back safely and kept their spirits high.
While employed with the Missouri Veterans Commission David has day after day exemplified true dedication to the Commission's Mission Statement of honoring and serving our Veterans. He is a true role model for all Commission staff and his dedication for those we serve reflects well on the Commission as a whole and on himself in particular.
David will be honored March 23, 2017 at an 11:00 am ceremony at Hemmingway's restaurant located inside Bass Pro in Springfield, Missouri.
Congratulations David!
The Missouri Veterans Commission has established the Employee of the Month Program to recognize employees within the Missouri Veterans Commission for outstanding service. If you would like to recognize a fellow co-worker for their outstanding service, please refer to your program's policy manual for nomination procedures.