Employee of the Month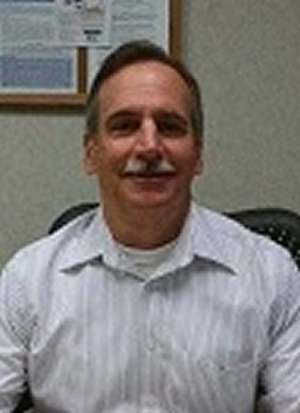 May 2015
William "Bill" Yates, Veterans Service Officer for the Southwest Region, was selected as the May 2015 Missouri Veterans Commission Employee of the Month.
Bill was nominated by his peers and selected because of his devotion to all Veterans and their dependents.
One recent example is when an elderly widow came into file a survivor benefits claim. After Bill had filed the claim, the widow came in one day to tell him she didn't know how she was going to survive, because she didn't have any money. Bill proceeded to contact Army Emergency Relief and Army Community Services and obtained the necessary paperwork for the widow to complete for an emergency loan until her VA money and Survivor Benefits money came in. An appointment was then made for the widow to come into Bill's office to complete the loan documents. Bill helped her complete it and then he accompanied her to the office to submit the paperwork for her loan.
While employed with the Missouri Veterans Commission, Bill has day after day exemplified true dedication to the Commission's Mission Statement of honoring and serving our Veterans. He is a true role model for all Commission staff.
Bill will be honored May 19, 2015 at an 11:00 am ceremony held in St. Robert, Missouri.
Congratulations Bill!
The Missouri Veterans Commission has established the Employee of the Month Program to recognize employees within the Missouri Veterans Commission for outstanding service. If you would like to recognize a fellow co-worker for their outstanding service, please refer to your program's policy manual for nomination procedures.