Employee of the Month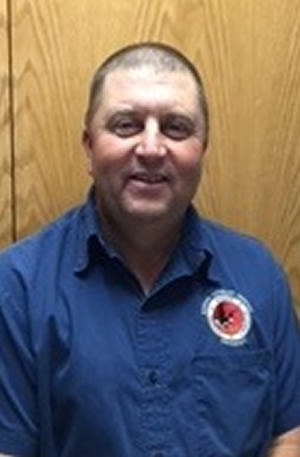 September 2016
Kevin Barlow, Maintenance Supervisor for the Missouri Veterans Cemetery – Springfield, was selected as the September 2016 Missouri Veterans Commission Employee of the Month.
Kevin was nominated by his peers and selected because during the vacancy of the Springfield Cemetery Director, he made sure that cemetery operations ran smoothly, covering as both Maintenance Supervisor & Cemetery Director during the first peer review of the cemetery.
Kevin put together the 2016 Memorial Day Service, taking a lot of time contacting people to participate in the program and putting the agenda together so the new director coming on board did not have to worry about a thing for this very large annual event.
Kevin has also taken on receiving phone calls over the weekends for interment services for the cemetery and ensures that the front office staff as well as his subordinates have what they needed to accomplish everyday tasks and operations.
While employed with the Missouri Veterans Commission Kevin has day after day exemplified true dedication to the Commission's Mission Statement of honoring and serving our Veterans. He is a true role model for all Commission staff and his dedication for those we serve reflects well on the Commission as a whole and on himself in particular.
Kevin will be honored September 21, 2016 at a 9 a.m. ceremony at the Missouri Veterans Cemetery - Springfield in Springfield, Missouri.
Congratulations Kevin!
The Missouri Veterans Commission has established the Employee of the Month Program to recognize employees within the Missouri Veterans Commission for outstanding service. If you would like to recognize a fellow co-worker for their outstanding service, please refer to your program's policy manual for nomination procedures.