Employee of the Month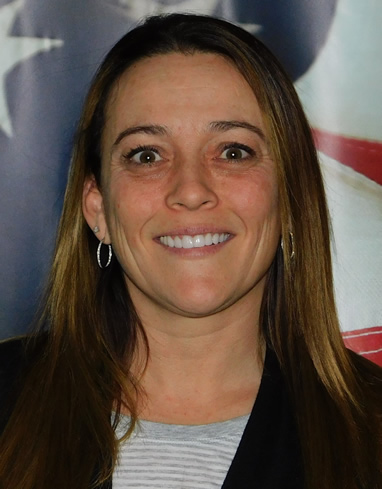 Amy Ash
Social Worker for the Missouri Veterans Home – Mt. Vernon
Amy Ash, Social Worker for the Missouri Veterans Home – Mt. Vernon, was selected as the April 2019 Missouri Veterans Commission Employee of the Month
Amy was nominated by her peers and selected because the Veterans she takes care of constantly say she works very hard and takes care of any problems they have. The Veterans also say Amy goes above and beyond and that she treats them like they matter. Amy is willing to take on tasks with a good attitude including coordinating a procedure done for a Veteran that has dramatically improved his quality of life.
Amy shows all Veterans & Families courtesy and respect and is able to tell you each of her Veteran's needs and works tirelessly to address them. She has worked late without complaint when a Veteran needed help and is a great asset to the social work team, helping the other social workers when they need help and assisting their transition in to new positions.
While employed with the Missouri Veterans Commission Amy has day after day exemplified true dedication to the Commission's Mission Statement of honoring and serving our Veterans. She is a true role model for all Commission staff and her dedication for those we serve reflects well on the Commission as a whole and on herself in particular.
Amy will be honored May 2, 2019 at an 8:45 a.m. ceremony at the Missouri Veterans Home – Mt. Vernon in Mt. Vernon, Missouri.
Congratulations Amy!