Employee of the Month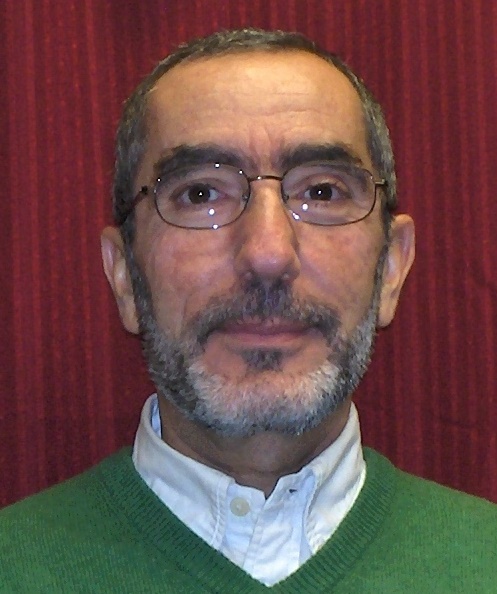 Ghassan "Gus" Hourani
Activity Aide II for the Missouri Veterans Home – Warrensburg
Ghassan "Gus" Hourani, Activity Aide II for the Missouri Veterans Home – Warrensburg, was selected as the October 2018 Missouri Veterans Commission Employee of the Month.
Gus was nominated by his peers and selected because of his outstanding work performance. He brings high energy, positive attitude and a personal touch to the Recreation Department and to the Home. Gus goes above and beyond by helping his other units with paperwork, gardening with Veterans and taking them for walks. Most recently Gus helped set-up, conduct and participate in a funeral held in the Chapel, which outside members commented on what a great job he did.
Gus started his career at MVH-Warrensburg as a Nursing Assistant I in December of 2013. Gus advanced his career to be a Certified Medication Technician, passing medications to the Veterans. In December of 2017, Gus advanced his career even further, by joining the Recreational Department, as an Activity Aide II.
While employed with the Missouri Veterans Commission Gus has day after day exemplified true dedication to the Commission's Mission Statement of honoring and serving our Veterans. He is a true role model for all Commission staff and his dedication for those we serve reflects well on the Commission as a whole and on himself in particular.
Gus will be honored October 25, 2018 at a 2:00 p.m. ceremony at the Missouri Veterans Home – Warrensburg in Warrensburg, Missouri.
Congratulations Gus!
The Missouri Veterans Commission has established the Employee of the Month Program to recognize employees within the Missouri Veterans Commission for outstanding service. If you would like to recognize a fellow co-worker for their outstanding service, please refer to your program's policy manual for nomination procedures.
The Missouri Missouri Veterans Commission. Many Missions. One Team