Employee of the Month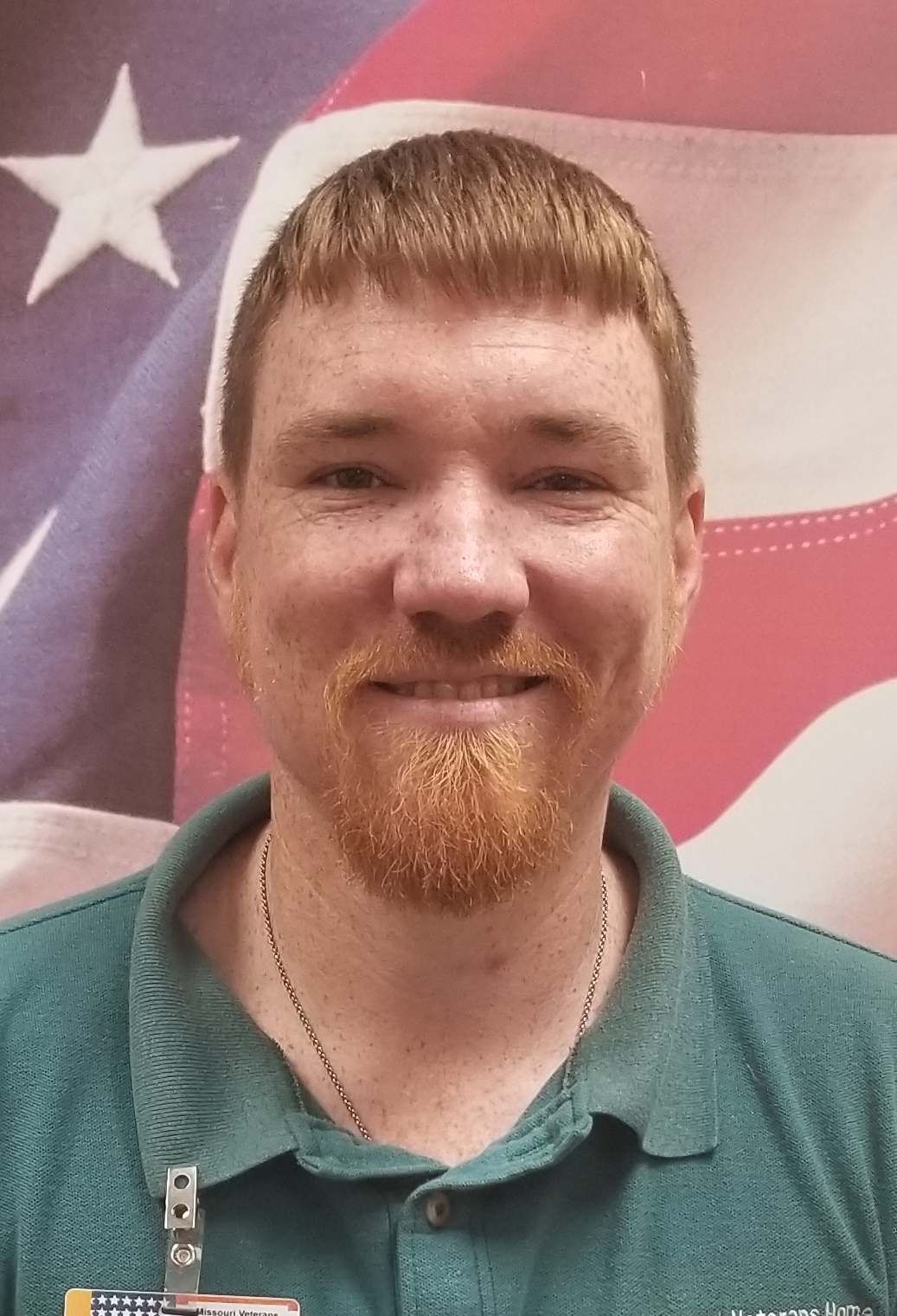 Kyle O'Leary
Maintenance Worker II for the Missouri Veterans
Kyle O'Leary, Maintenance Worker II for the Missouri Veterans Home – Mt. Vernon, was selected as the July 2018 Missouri Veterans Commission Employee of the Month.
Kyle was nominated by his peers and selected because of his dedication to the facility and the Veterans in his care, and his willingness to always help with anything that needs to be taken care of in a timely fashion. Kyle has a great attitude with co-workers and Veterans, staying late if needed to finish or make repairs.
Kyle learned the workings of the building's equipment very quickly, enabling him to make necessary repairs in a timely manner. He is always willing to help in an emergency, such as recently when the home was having air conditioning problems, Kyle worked day and night to make sure the Veterans and employees were happy and comfortable.
While employed with the Missouri Veterans Commission Kyle has day after day exemplified true dedication to the Commission's Mission Statement of honoring and serving our Veterans. He is a true role model for all Commission staff and his dedication for those we serve reflects well on the Commission as a whole and on himself in particular.
Kyle will be honored August 8, 2018 at a 2:00 p.m. ceremony in Mt. Vernon, Missouri.
Congratulations Kyle!
The Missouri Veterans Commission has established the Employee of the Month Program to recognize employees for outstanding service. If you would like to recognize a fellow co-worker for their outstanding service, please refer to your program's policy manual for nomination procedures.
The Missouri Missouri Veterans Commission. Many Missions. One Team