Missouri Veterans Commission News Release
FOR IMMEDIATE RELEASE
March 14, 2018
---
Darla Nebel Selected as Missouri Veterans Commission March Employee of the Month
---
Darla Nebel, Recreation Department Activity Aide for the Missouri Veterans Home – St. James, was selected as the March 2018 Missouri Veterans Commission Employee of the Month.
Darla was selected because she has worked in three different departments of the Missouri Veterans Home - St. James and excelled in all three, using what she learned to better serve the Veterans in each new position.
Darla creates moments of joy daily and the Veterans love her personality and infectious energy. She has been able to get the most reluctant Veteran to participate by tailoring activities to the Veteran's preferences. She also volunteers in other departments when they are short staffed and on her days off without being asked. This dedication has been a part of Darla's service since she started at MVC-St. James in 2008 and it has never wavered.
The Missouri Veterans Commission, a division of the Department of Public Safety, operates seven State Veterans Homes, five State Veterans Cemeteries, and the Veterans Services Program. The Commission is committed to honoring and serving Missouri's Veterans whose dedication and sacrifices have preserved our nation and its freedoms. For more information about the Missouri Veterans Commission programs, call (573) 751-3779, online at www.mvc.dps.mo.gov, or facebook.com/MissouriVeteransCommission.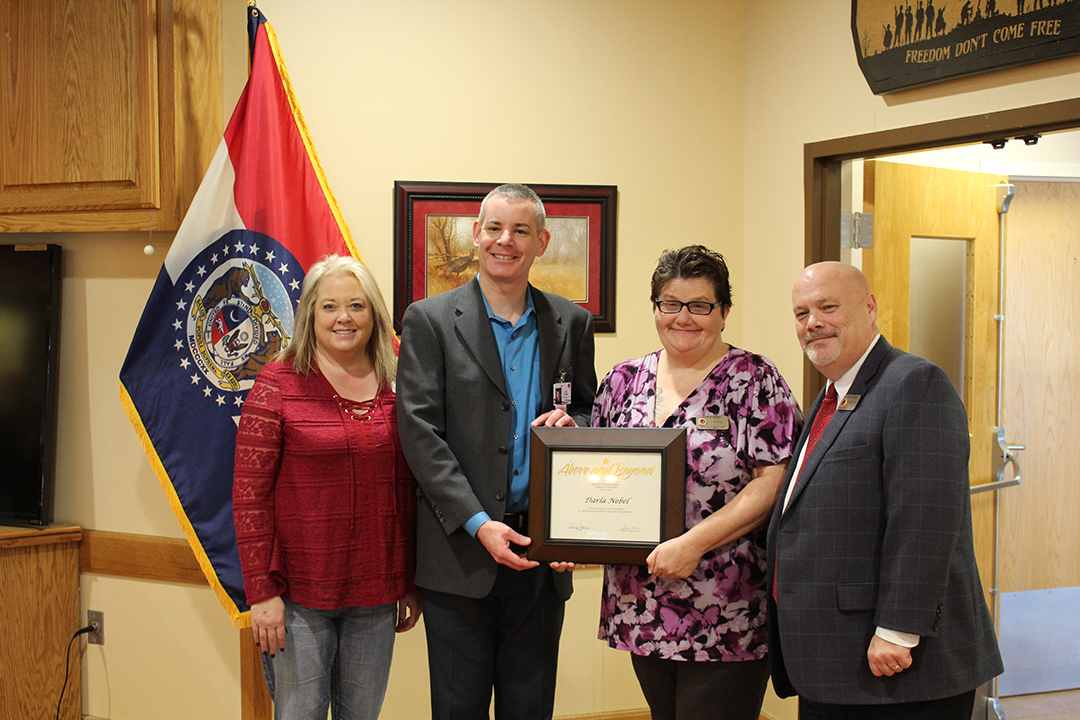 ---
For more information, call 573-522-1421 or e-mail Daniel.Bell@mvc.dps.mo.gov