Veterans Homes Program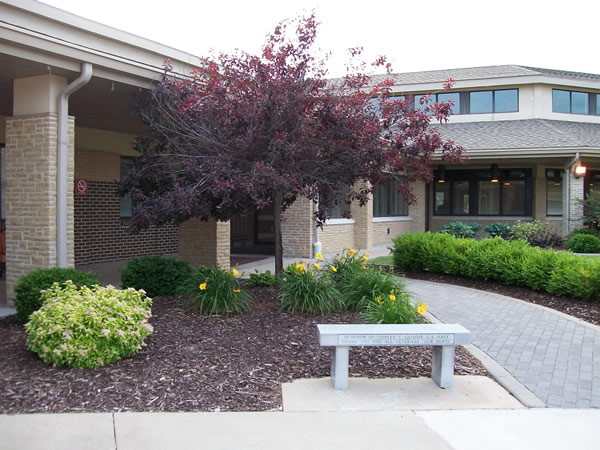 The Missouri Veterans Homes manage a total of 1238 beds that provide long term skilled nursing care in compliance with 157 Federal Department of Veterans Affairs regulations. The Homes are located in Cameron, Cape Girardeau, Mexico, Mount Vernon, St. James, St. Louis, and Warrensburg.
Application for Admission
For questions about the admissions process, please select the home of your choice on the right of the page to contact the Admissions Coordinator for that home. For admission to a home, you will need to provide the following:
Copy of DD214
Durable Power of Attorney Paperwork
Proof of Residency
During the application process, you will also be asked to provide medical information and financial information.
Employment Application
Volunteer Application
Eligibility
To be eligible for admission to a Missouri Veterans Home (RSMo Chapter 42), meet the criteria for Veteran status established by the United States Department of Veterans Affairs, and require institutional health care services. Eligibility and admission decisions are made by a team comprised of the Administrator, Physician, Director of Nursing, Social Worker, Veterans Service Officer, and other professionals as needed.
The Veteran must have been discharged under conditions other than dishonorable
The Veteran must be a citizen of Missouri who has maintained a physical residency in Missouri for 180 consecutive days (6 months) immediately prior to application for placement in a Veterans Home
The Veteran must have documentation from a physician that he/she needs skilled nursing home care
The Veteran's health condition must be such that the Home has the resources to care for him. The final decision for admission is determined by a healthcare team comprised of the Administrator, Physician, Director of Nursing, Social Worker and other professionals as needed.
Monthly Resident Charge
The maximum monthly rate is fixed each year by the Commission. On a case-by-case basis the rate can be adjusted if financial hardship is documented.
Benefits
Each Missouri Veterans Home employs a licensed nursing home administrator, has registered nurses on duty 24 hours per day, and provides physician care; physical, speech, occupational and recreational therapy; medications; cosmetology; maintenance, environmental and social services, and dietary specialists. Each home has a secured dementia unit that includes a dining room, activity area and enclosed courtyard.
Seven modern well-equipped Veterans Homes located throughout the State.
Each Missouri Veterans Home has a secured special care unit with specialized programming for dementia care.
In addition to excellent food, Missouri Veterans Homes provide medical and skilled nursing care; recreational and rehabilitative therapy; social services and pastoral services.