Missouri Veterans Commission News Release
FOR IMMEDIATE RELEASE
July 09, 2018
---
Seven Missouri Veterans presented with Taiwan Mutual Defense Badge in a Ceremony on July 8
---
Seven Veterans from the Missouri Veterans Home – Warrensburg were presented with the U.S.-R.O.C. Mutual Defense Commemorative Badge during a brief ceremony on Sunday, July 8. The award was presented by Director General Jerry Chang of the Taipei Economic and Cultural Office to the local Veterans who served in and around Taiwan (Republic of China).
Receiving the U.S.-R.O.C. Mutual Defense Badge were Veterans: Richard Dunn, U.S. Navy; Thomas Graham, U.S. Navy; Henry Gower, U.S. Air Force; James McCoy, U.S. Air Force; Donald Schenewerk, U.S. Navy; Richard Weaver, U.S. Navy; and George York, U.S. Navy.
"This is a wonderful tribute of service for those Veterans who helped protect the people of Taiwan during that era," said Missouri Veterans Commission Executive Director Grace Link.
From 1955 to 1979, a Mutual Defense Treaty was established between the United States of America and the Republic of China (ROC), which protected Taiwan from invasion in the aftermath of the Chinese Civil war.
The Ministry of National Defense of the Republic of China has produced the "U.S.-R.O.C. Mutual Defense Commemorative Badge" to express their appreciation for the contribution to maintain the peace and stability across the Taiwan Strait, made by all American soldiers who served in Taiwan during that period.
The Missouri Veterans Commission, a division of the Department of Public Safety, operates seven State Veterans Homes, five State Veterans Cemeteries, and the Veterans Services Program. The Commission is committed to honoring and serving Missouri's Veterans whose dedication and sacrifices have preserved our nation and its freedoms. For more information about the Missouri Veterans Commission programs, call (573) 751-3779, online at http://www.mvc.dps.mo.gov, or facebook.com/MissouriVeteransCommission.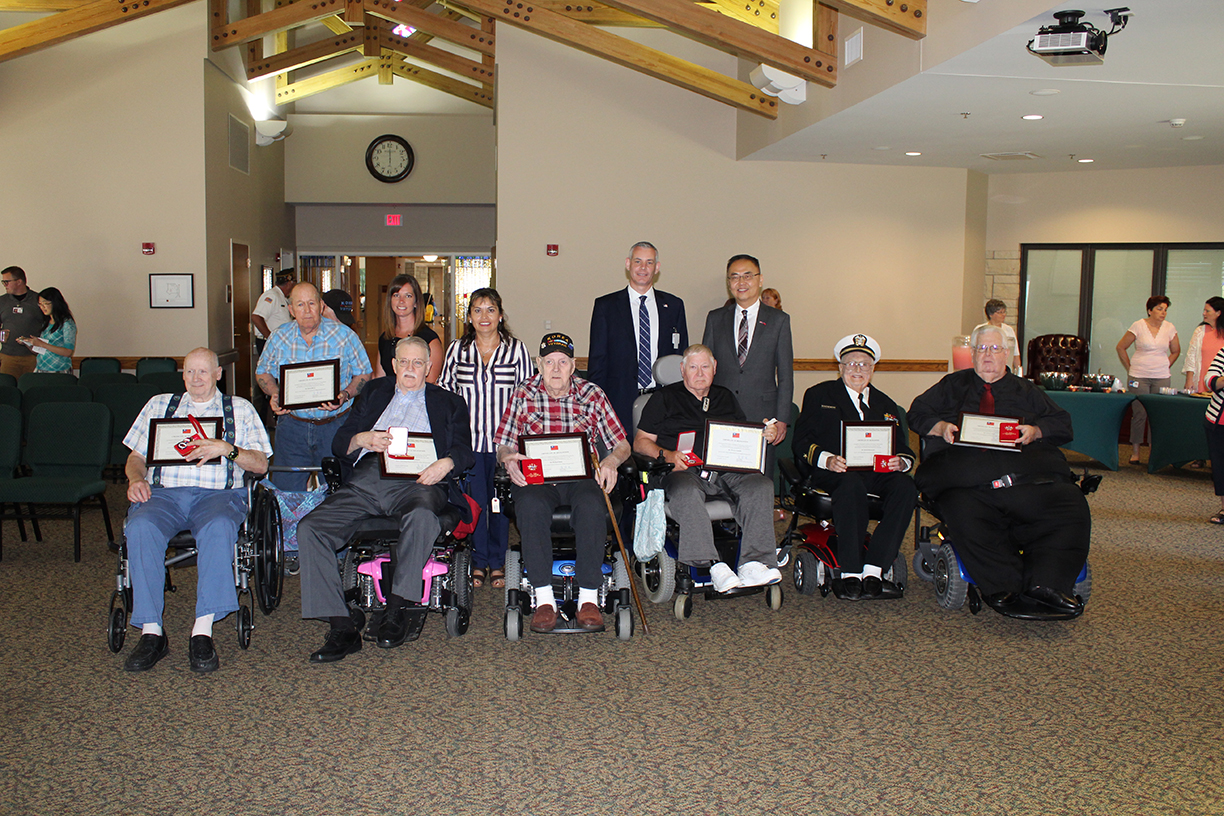 ---
For more information, call 573-522-1421 or e-mail Daniel.Bell@mvc.dps.mo.gov