Executive Director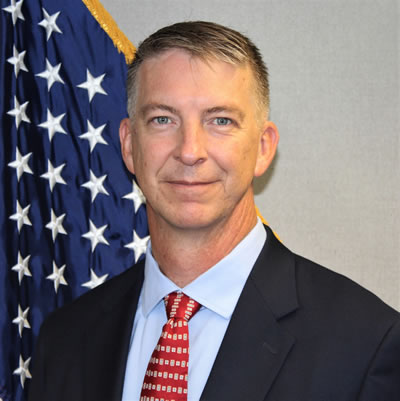 Following an extensive search and review process, the Missouri Veterans Commission announced on July 16, 2020, that Col. (Ret.) Paul Kirchhoff was named Executive Director of the Commission.
Kirchhoff is a highly-experienced leader with an extensive background in resource management with an emphasis in public service. He formerly served as the Director of Missouri Emergency Response Commission. He also formerly served as the Director of the Missouri National Guard's Warrior Support Program as well as Director of the Guard's Missouri Military Funeral Honors Program.
He served 33 years of combined enlisted and commissioned military service, serving both on active duty with the U.S. Army and with the Missouri Army National Guard. Kirchhoff served on combat tours of duty in Afghanistan and Iraq. Duty assignments included: Brigade Administrative Officer, Battalion Operations Officer, Battalion Commander and Regimental Commander.
Kirchhoff's military schools he attended include: U.S. Army War College; Human Resources Management Qualification Course; Advanced Joint Professional Military Education; Air War College; Army Command & General Staff College; Field Artillery Captains Career Course; Military Intelligence Captains & Transition Career Courses; Combined Arms Staff Services School; Engineer Officer Advanced & Basic Courses; U.S. Army Airborne School; Personnel Actions Specialist Course.
His military awards for service include: Legion of Merit Award; Bronze Star Medal (2nd Award); Meritorious Service Medal; Army Commendation Medal (2nd Award); Joint Service Commendation Medal; Joint Service Achievement Medal; Army Achievement Medal; Army Reserve Component Achievement Medal; Achievement Medal (2nd Award); National Defense Service Medal (2nd Award); Afghanistan Campaign Ribbon (One Campaign Star); Iraq Campaign Medal (Two Campaign Stars); Global War on Terrorism Service Medal (2nd Award); Humanitarian Service Medal; Armed Forces Reserve Medal with "M" Device & Silver Hourglass (2nd Award); Army Service Ribbon; Army; Overseas Service Ribbon; Army Reserve Component Overseas Training Ribbon (6th Award); NATO ISAF Ribbon; Missouri Conspicuous Service Medal; Missouri Expeditionary Ribbon; Missouri Afghanistan Campaign Ribbon; Missouri Iraqi Campaign Ribbon; Missouri State Emergency Duty Ribbon; Missouri 20 Year Long Service Ribbon; Florida Meritorious Service Ribbon; Florida Active State Duty Ribbon; Louisiana Emergency Services Ribbon; Valorous Unit Award (2nd Award); Joint Meritorious Unit Award (2nd Award); Combat Action Badge; Parachutist Badge.
Kirchhoff earned M.S. degrees in Management from Webster University and Strategic Studies from the U.S. Army War College.
Kirchhoff is married with two sons. He resides in Jefferson City.