Mt. Vernon Veterans Home

Missouri Veterans Home - Mt Vernon became the second Veterans Home in the state when it accepted its first Veteran at the old Missouri Rehabilitation Center in 1983. In 2004 the Home moved across town to its new 156,000 square foot building on land donated by the city. When you arrive at the property the Home welcomes you with a sign that proclaims "The Price of Freedom is Visible Here."
The monthly resident charge is fixed each year by the Commission and can be seen on the FAQ sheet and includes the following services:
Food
Laundry
Housekeeping
WIFI/Cable
Medications from our pharmacy
Barbershop
Physician fee
VA Appointments
Recreation & Activities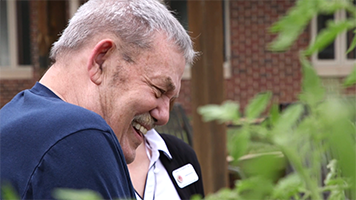 Tour MVH - Mt Vernon
Interested in a tour of our Home? We offer in-person tours for Veterans interested in living in our Home. Each home has a secured dementia unit that includes a dining room, activity area, and enclosed courtyard. We pride ourselves on offering a community where Veterans are cared for by highly trained team members in a fun and engaging atmosphere.
Call the Admission Coordinator at 417-366-6062 to schedule a tour today! Can't make it in-person? We now offer virtual tours to allow Veterans and their families to have a look at our facility.
Meet the Team